These healthy gluten free ground turkey recipes are loaded with flavor and perfect for lunches, dinners or meal prepping.
Have you ever had dry flavorless ground turkey? The key is to keep it seasoned and moist which all these recipes have in common.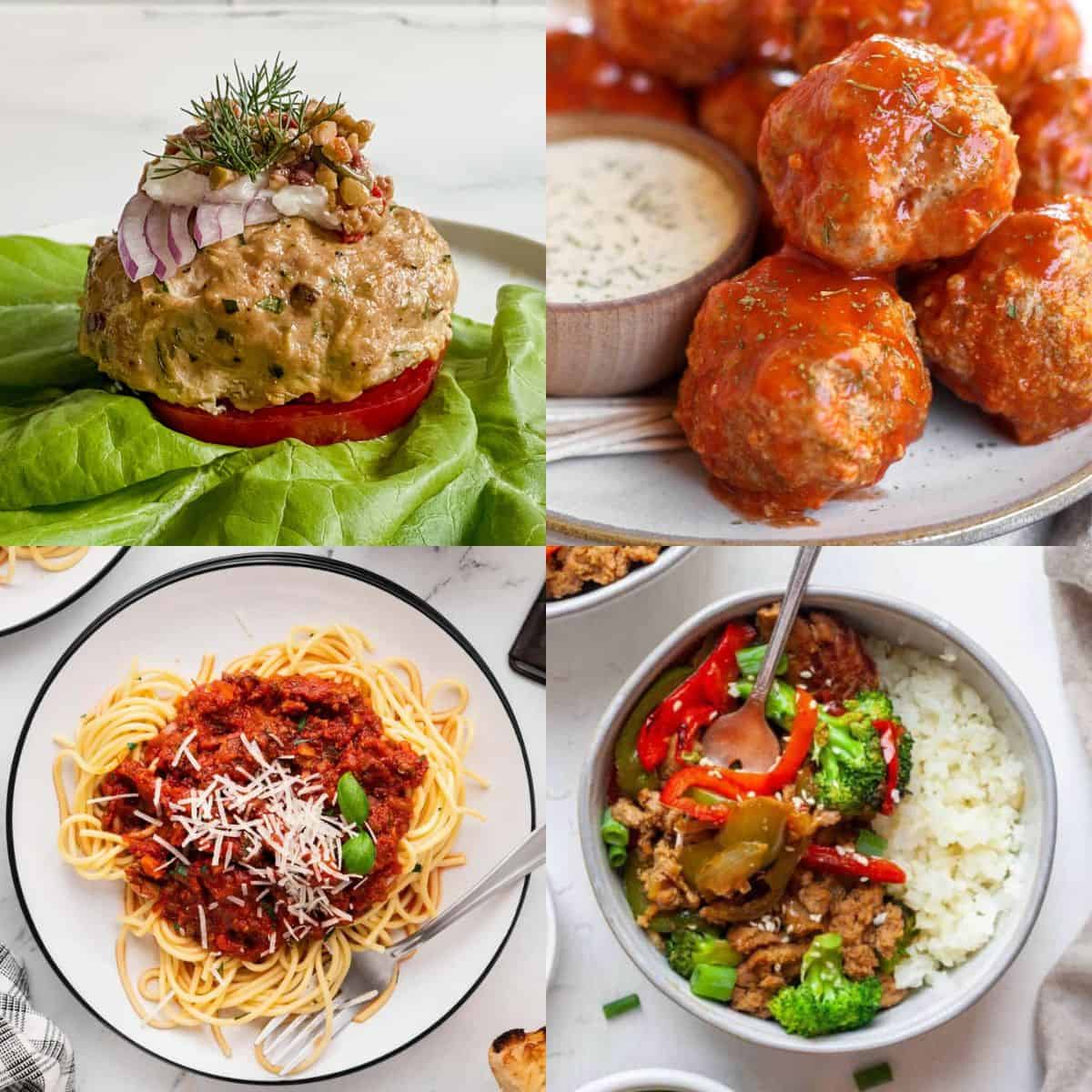 Jump to:
This is my absolute favorite ground turkey recipe. The burger is so juicy, flavorful and packed with veggies. If you make it you might also want to check out these turkey burger sides.
Healthy Gluten Free Turkey Burgers
Looking for juicy, flavorful and healthy turkey burgers? Simply mix them up and pop them in the oven!
Check out this recipe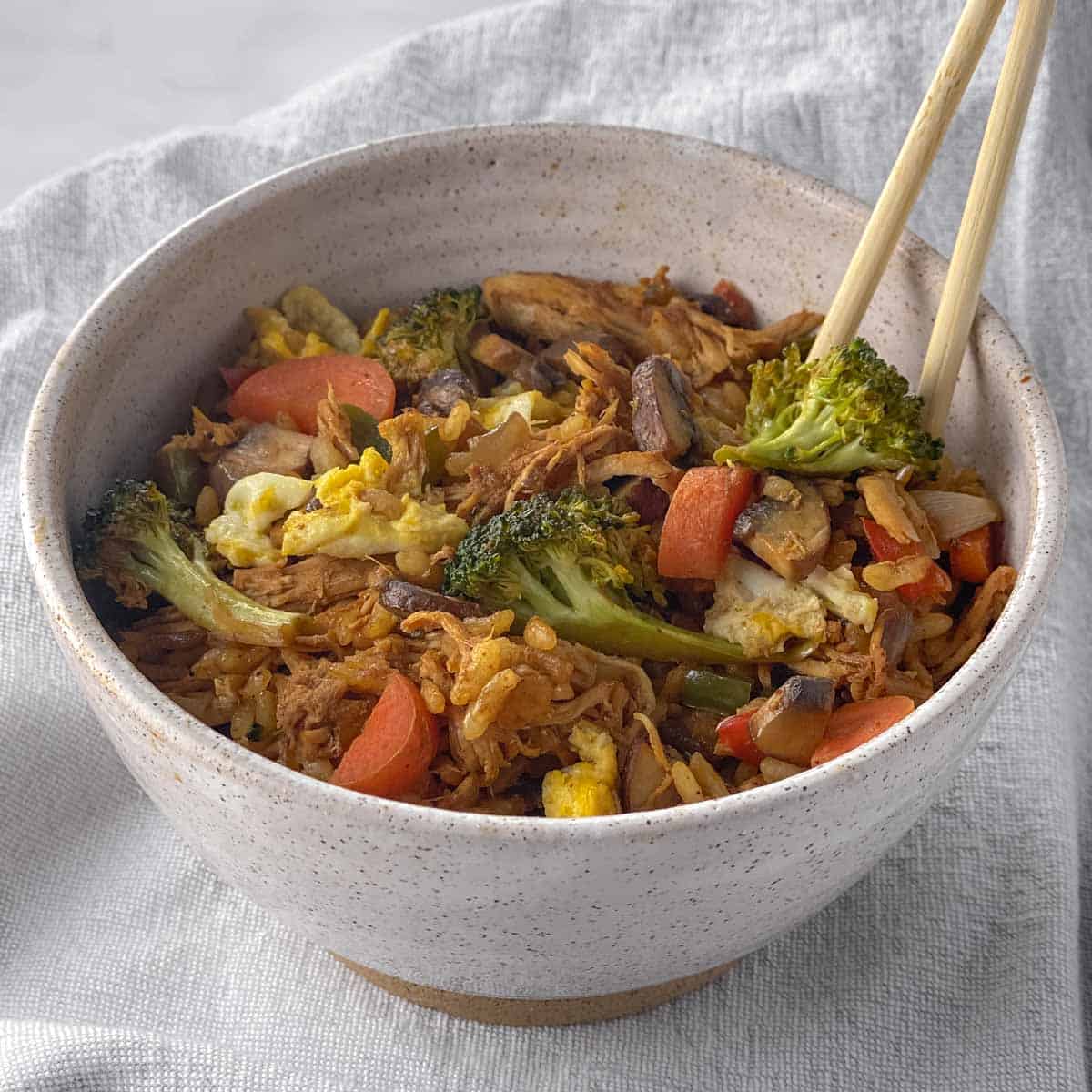 Healthy Veggie Loaded Fried Rice (gluten free)
This healthy veggie loaded fried rice is packed with flavor, great for meal prepping and always a crowd pleaser. It is super versatile, you can easily swap out the veggies with your favorites or whatever you have as leftovers in the fridge.
Check out this recipe
Crockpot Buffalo Turkey Meatballs
These easy Buffalo Turkey Meatballs are made in the crockpot and are gluten free, Whole30, and Paleo friendly. Serve as an appetizer, on a salad, in a gluten free wrap / sandwich or with some rice and veggies.
Check out this recipe
Ground Turkey Enchilada Casserole
Perfect for a weeknight dinner or to prep as a take and bake freezer meal, this ground turkey enchilada casserole is filled with lots of vegetables and a homemade enchilada sauce.
Check out this recipe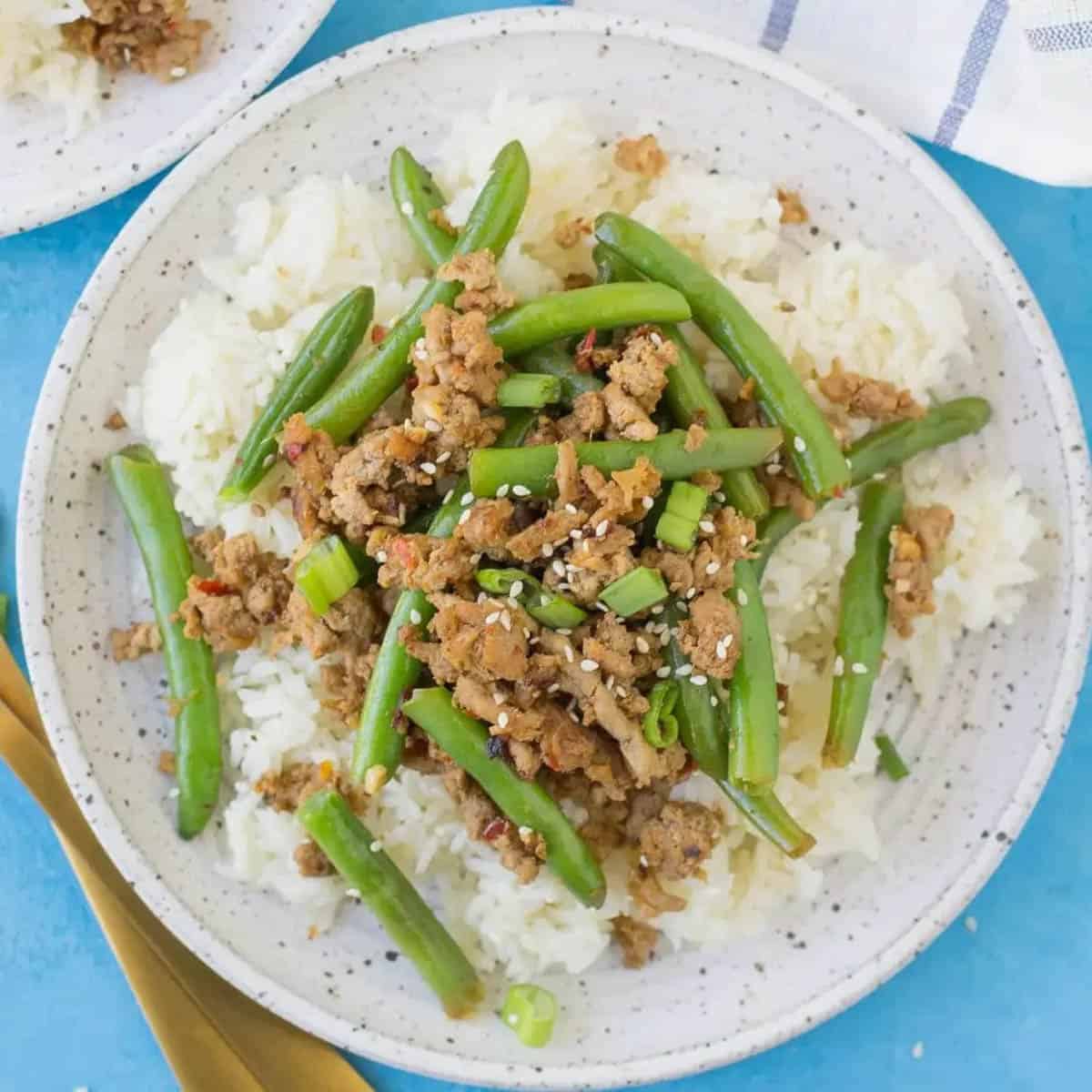 The Best Ground Turkey Stir Fry
This ground turkey stir fry is low carb, Whole30, paleo and done in under 30 minutes with 7 simple ingredients. What's the secret ingredient? Trader Joe's bomba sauce!
Check out this recipe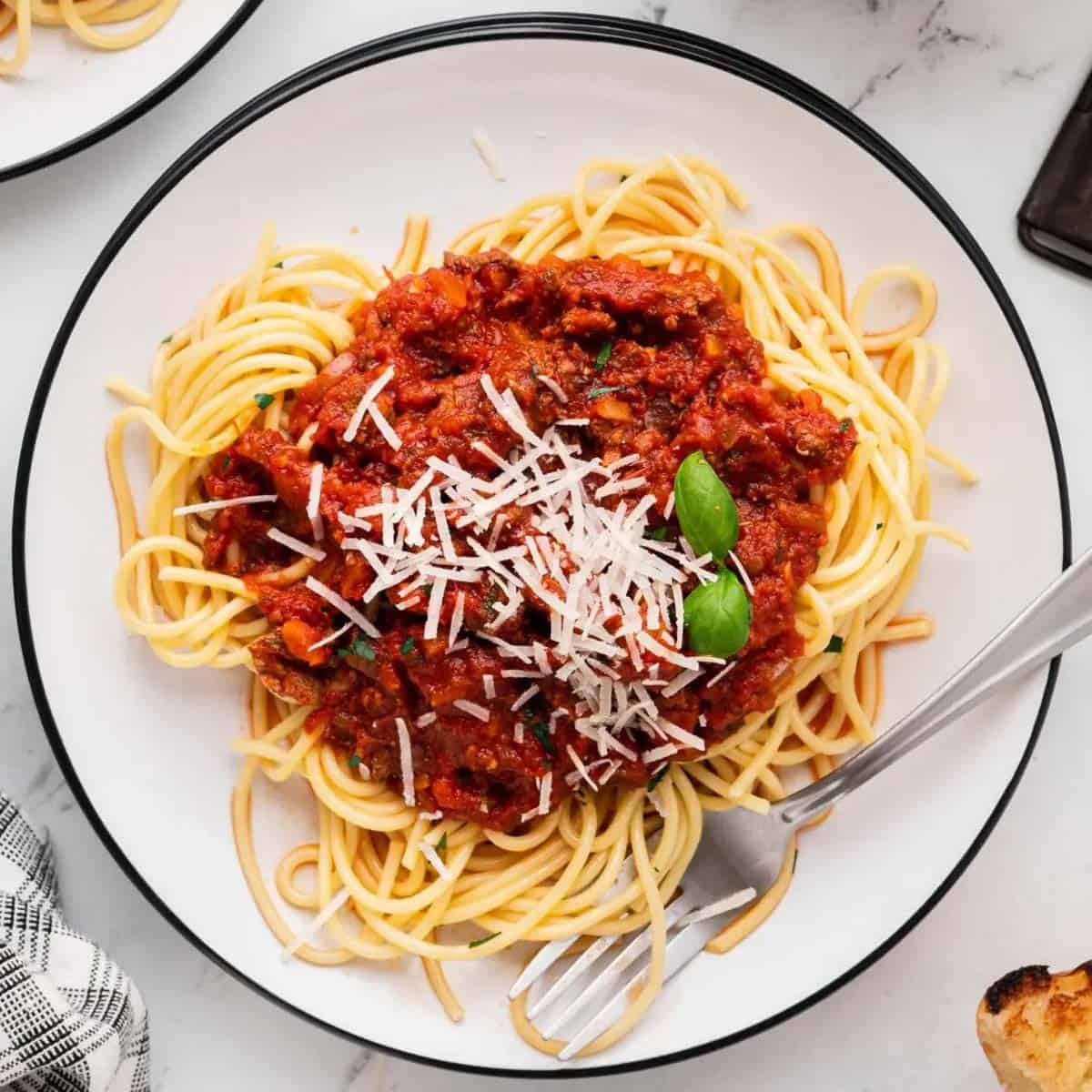 Healthy Bolognese
Bolognese Sauce is a delicious, hearty dinner. Paleo, Whole30 friendly and loaded with flavor – this hidden veggie bolognese is one you'll love! Serve with gluten free pasta, zoodles or spaghetti squash.
Check out this recipe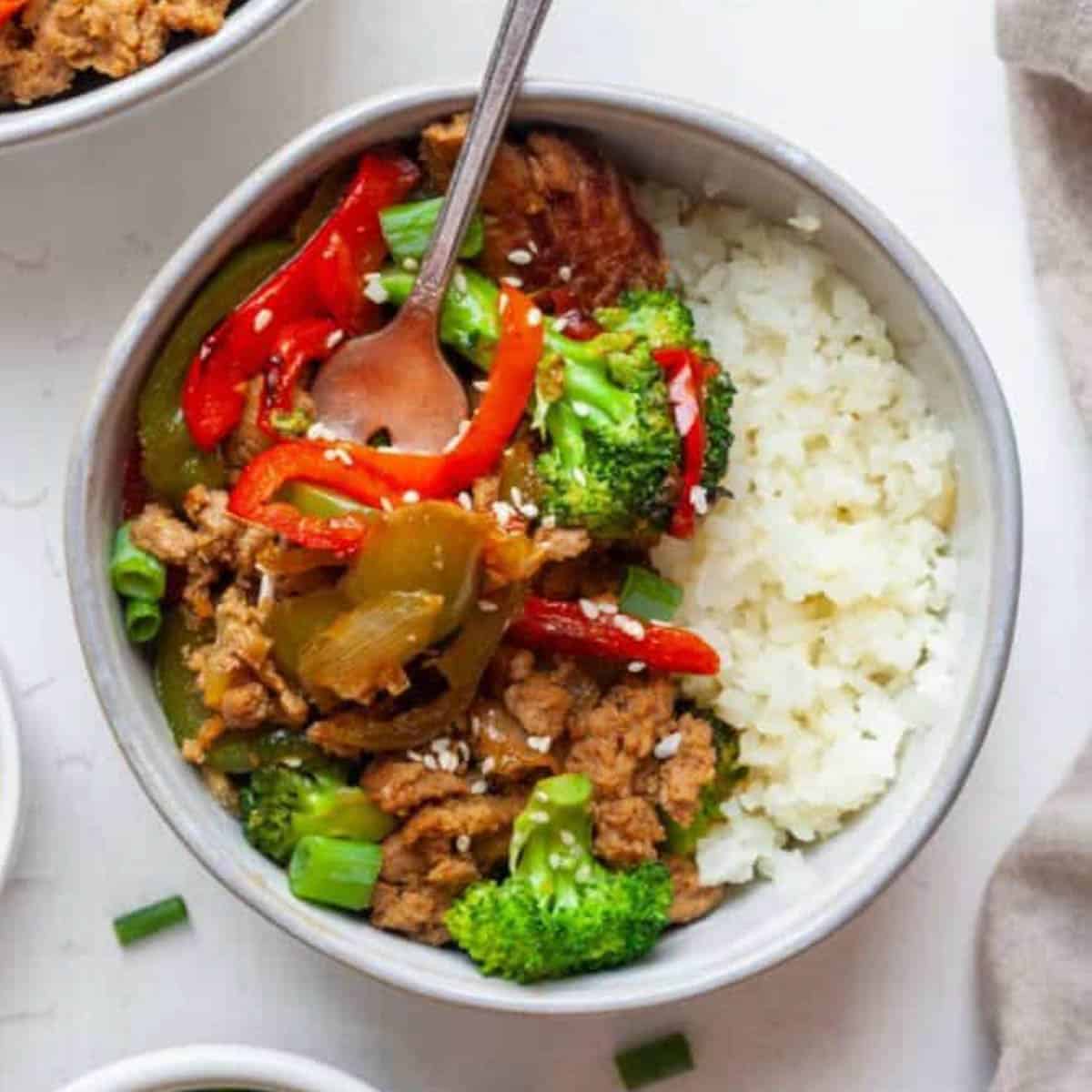 Ground Turkey Teriyaki Bowls
These gluten free turkey teriyaki bowls are loaded with bold flavors and is ready in under 20 minutes! This easy recipe is great for weeknight dinners and leftovers.
Check out this recipe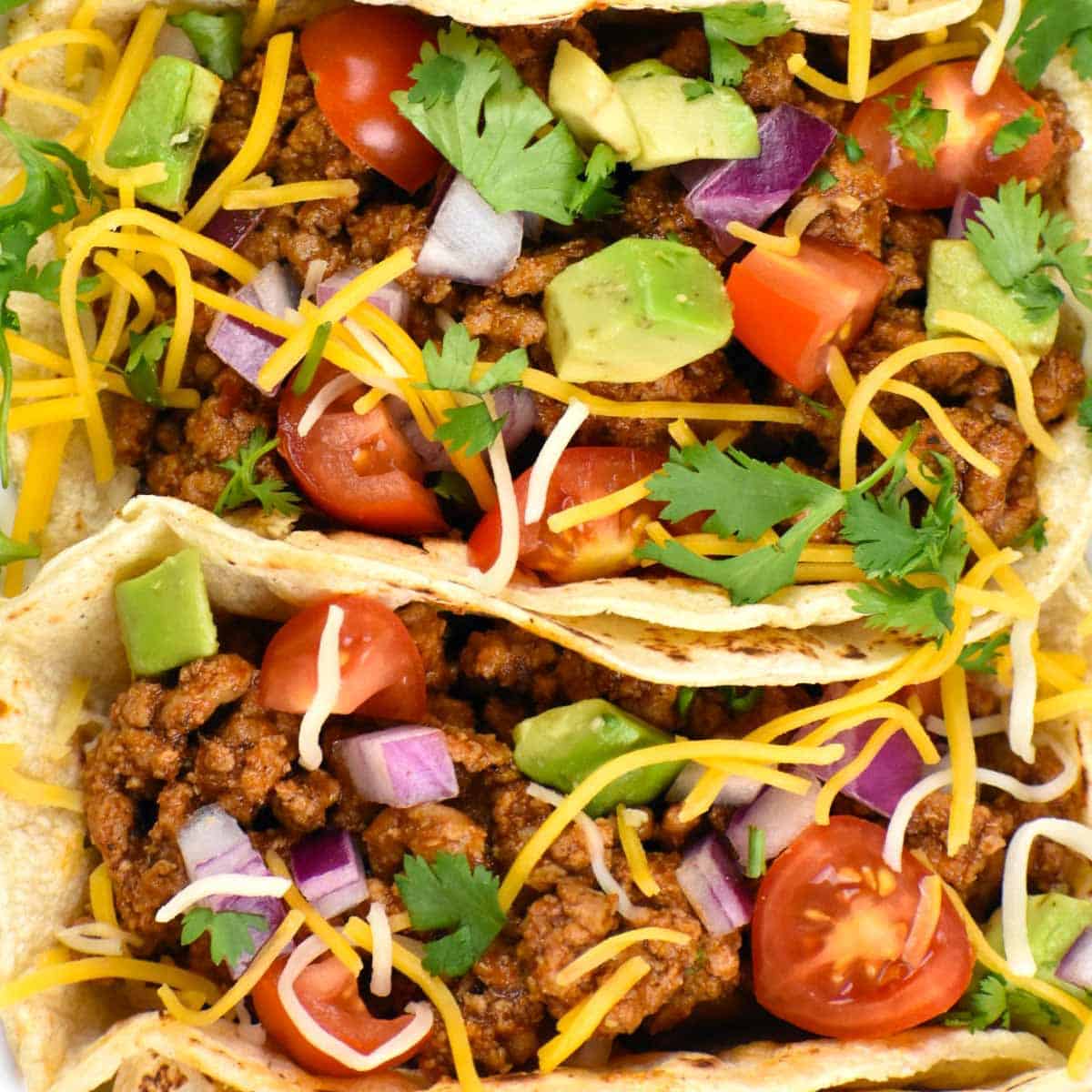 Ground Turkey Tacos
These tacos are a fun, easy, and healthy weeknight dinner the whole family will love. You'll be obsessed with the way the turkey taco meat is seasoned. You won't even want to wait till Tuesday!
Check out this recipe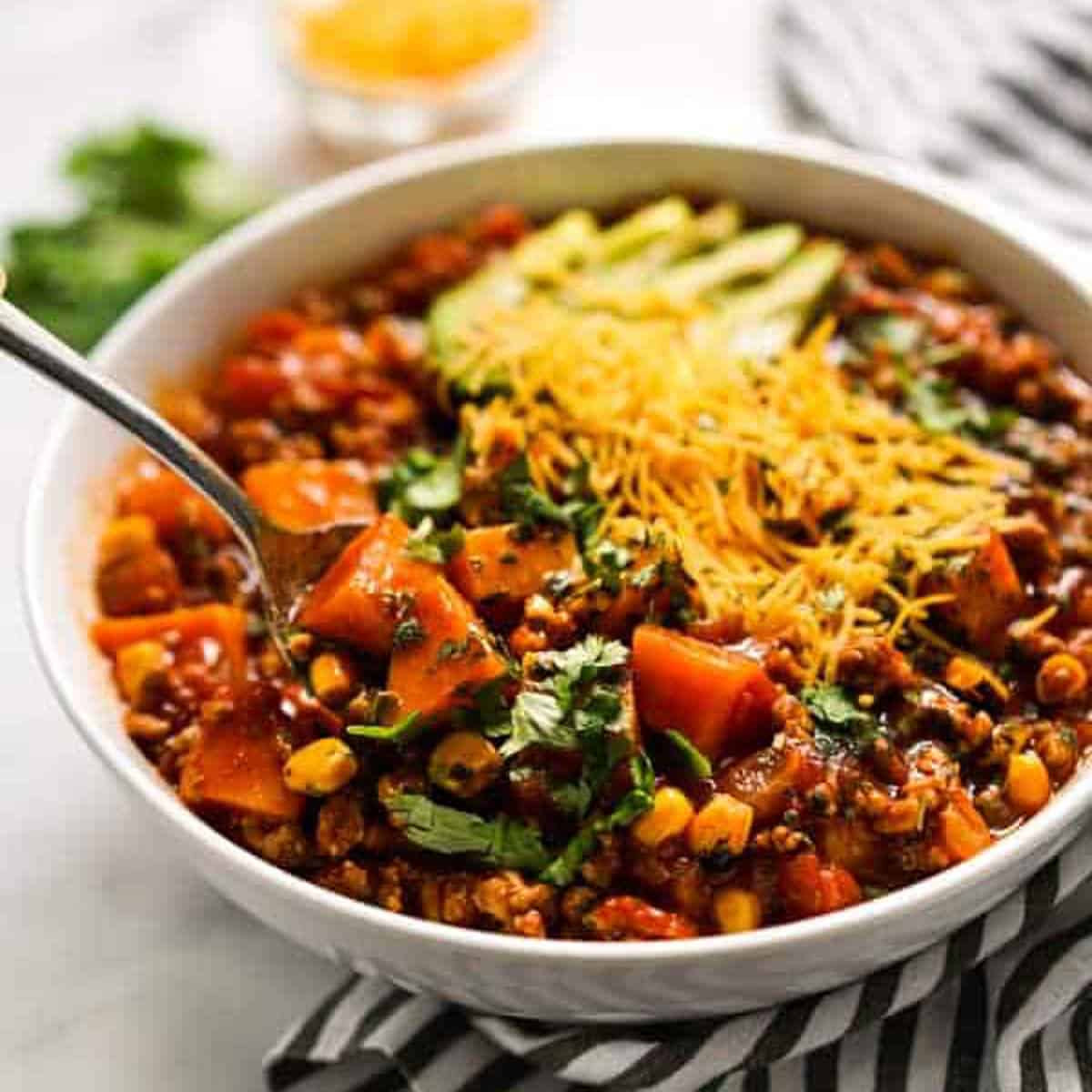 Turkey Sweet Potato Chili
This easy, yummy and healthy sweet potato chili recipe is always a big hit! Ground turkey, sweet potatoes, tomatoes cooked in a thick hearty broth, garnished with avocados and cilantro.
Check out this recipe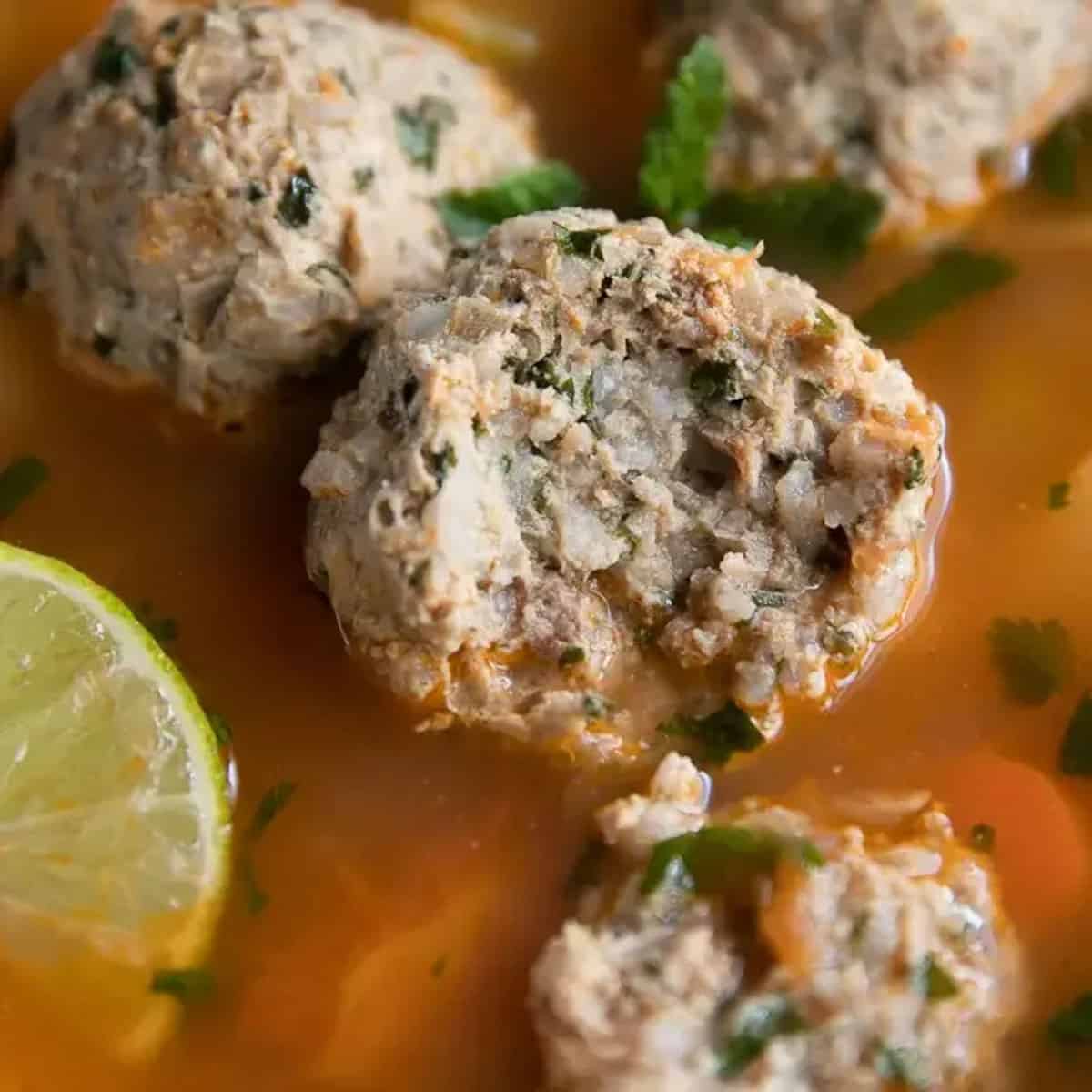 Albondigas (Mexican Meatball) Soup
A traditional Mexican Meatball Soup, Albondigas Soup is filled with simple and nutritious vegetables, fresh herbs, and unique meatballs (albondigas) made from ground beef, ground turkey, fresh herbs, cooked rice, and garlic. The ground beef can easily be swapped for extra ground turkey.
Check out this recipe
Buying high quality ground turkey
When you eat meat you are consuming whatever the animal was fed or medicated with. So do your research to know how the turkey was cared for. When possible, I aim to buy turkey that is never given antibiotics, steroids or added hormones. Look for "pasture raised" and "humanely raised" on the label. USDA organic is also a good label to look for but not always necessary if the turkeys are pasture raised since the turkeys eat whatever is in their natural environment and not organic feed.
To simplify things, I've been purchasing my meat from ButcherBox for years so that I always have the highest quality meat right in my freezer. It makes meal prep super easy!
Ground Turkey FAQs
What can I add to ground turkey for flavor?
To enhance the flavor of ground turkey add seasonings and spices that compliment your dish (salt, pepper, garlic...). Adding some fat or grated zucchini will add some moisture to ensure the ground turkey doesn't dry out. To further enhance the flavor you could add tomato paste or worcestershire sauce.
How long does ground turkey last in the fridge?
Cooked ground turkey will usually last up to 4 days in the fridge when stored in an airtight container. Raw ground turkey can be kept in the fridge for up to 2 days, after 2 days it should be cooked or frozen.
How long does ground turkey last in the freezer?
Both cooked and raw ground turkey will usually last for up to 4 months in the freezer when stored in an air tight container. Thaw raw turkey overnight in the fridge or in a bowl of ice cold water. Once it has been defrosted cook within 1-2 days.
Did you try any of these recipes? Let me know in the comments!